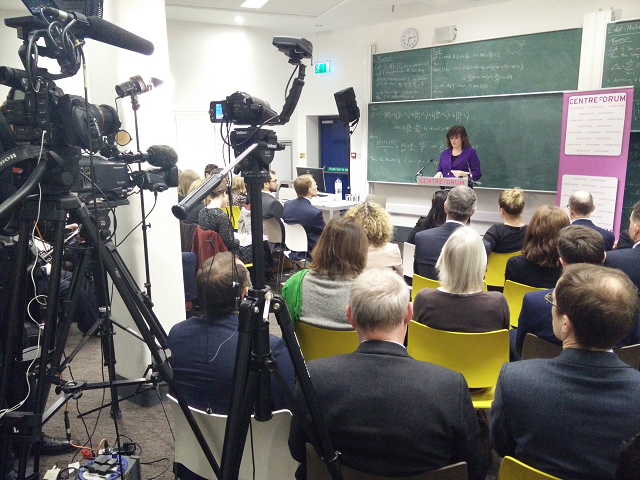 I have published a white paper which sets out our plans for education during this Parliament.
I want to tell you what that means for teachers.
Ultimately our approach is to trust and empower the best school leaders and teachers and give them the support they need to succeed.
Where great schools, great leaders and great teachers exist, we will let you do what you do best without interference. Where they do not, we will step in.
So what are the key things you need to know as a teacher?
Teaching should be a high status, world-leading profession – reflecting the hard work that you put in every day. This white paper envisions an increasingly confident, highly skilled workforce driving forward their own development.
To support this we will replace the outdated QTS mark with a more meaningful accreditation on a par with those received by other professions.
Your existing qualifications will still of course be recognised but the changes will help us build a stronger profession together.
To further develop the profession we will also support the establishment of a representative body for teachers – the independent College of Teaching – and a British education journal to help spread access to high quality evidence.
We want to help school leaders share best practice so we will expand the coverage of system leaders across the country and gather world-leading experts to help re-design new National Professional Qualifications to support all school leaders to take on new types of leadership positions.
We also want to make it easier for you to recruit the great teachers your school needs as we know it's a concern for you. So we'll create a new national teacher vacancy website so that aspiring and current teachers can find posts – including flexible working - quickly and easily and schools can advertise cheaply. This is something that many of you have asked for.
And we'll develop the new National Teaching Service - helping schools to recruit the great teachers they need to succeed.
Encompassing all of this will be high expectations for every child and young person. We will be ambitious for every pupil stretching both the lowest-attaining and the most academically able pupils.
Crucially, as trusted professionals, our focus will be on delivering outcomes not methods. You'll be free to teach in the way that you know best works for your pupils.
Our new knowledge based curriculum can be used as a benchmark, but as long as you are achieving good outcomes you are free to tailor and build on it as you wish. We will work with Ofsted to ensure inspections reflect this focus on outcomes not teaching practice.
We'll support this knowledge based curriculum through programmes such as the National Citizen Service which will be open to all children to help prepare them for adult life.
And finally, we will convert every school to an academy by 2020 and we will encourage multi academy trusts.
I know this might be concerning, especially if you're not already working in an academy, but more chains of academies will mean greater opportunities for you as a teacher including more opportunities to lead if that's what you want and greater collaboration between schools.
Finally, to make sure schools have the resources they need to deliver we will implement a fairer national funding formula.
This is clearly an ambitious plan, but also, I hope, an exciting one.
Specific details of different elements will be published over coming months.
Please get involved and join me in making the vision of educational excellence everywhere a reality.