https://teaching.blog.gov.uk/schools-in-england/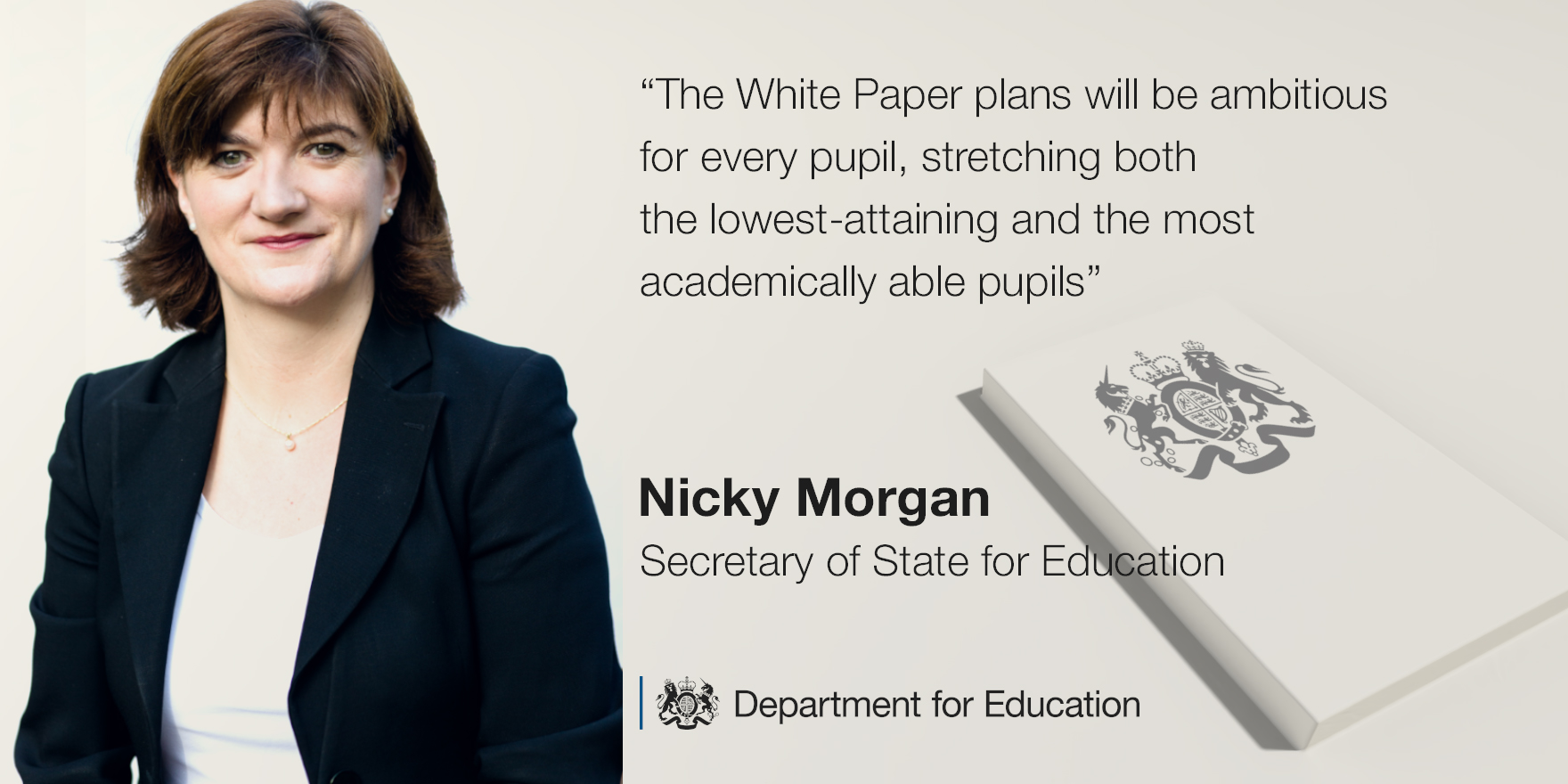 The white paper launched in March sets out radical new proposals which will transform England's schools and build on the sustained progress that has already been made over the course of the last parliament.
Alongside a blueprint for a system of full academisation, the white paper outlines significant changes to teacher qualifications which will recognise teachers for the experts that they are and give teaching the same status as doctors and lawyers.
Alongside this are plans to better develop and train the next generation of school leaders and ensure they are working where they are needed most. This is part of the government's commitment to empower and extend the reach of the best leaders.