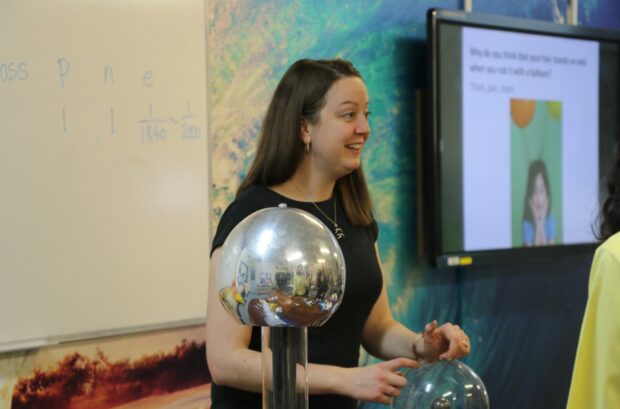 Emma Russo, a physics teacher at South Hampsted School, London, has been working with female parents and carers to support girls in picking their subject choices for A level. Here, she shares her approach to helping girls with their STEM (science, technology, engineering and maths) ambitions through the Girls in Physics programme.
My colleagues and I set up Girls in Physics as we felt frustrated by the fact that so many talented girls who were interested in physics were not continuing to study it for A level and beyond. We recognised that girls put themselves down much more frequently than the boys did in terms of their physics and mathematical ability, so we decided to create a female-only space for girls with an interest in physics, engineering and their related careers.
It was important to involve female parents and carers, as we'd observed that at parents' evenings they'd often comment on their own perceived weakness in physics and maths but I know that they can be strong influencers over their child's subject choicegs for A level and university.
I set up free events with women speakers from industry and research, and invited girls and their female parents or carers to attend. The event provided a comfortable space for girls to ask questions such as, "how did you manage with being the only girl in your physics A level class?" and "do you know other women doing the same thing as you?"
Parent feedback was fantastic, and there has clearly been a shift in attitude towards physics and engineering. Whilst I no longer work at the school, the events are now run by Dr Serena Repetto. I am very proud to have created the legacy of a network of people and hope that the events will continue to have a positive impact on discussions around subject and career choice at home.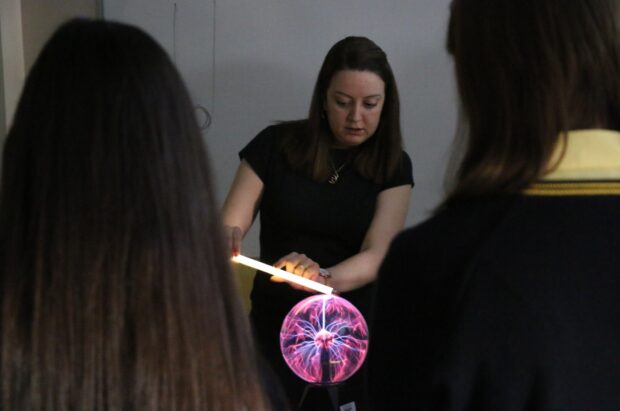 I heard the writer Angela Saini express that often girls feel that it is not 'normal' for them to enjoy physics, however it is our role to show them that it is completely normal, and that it's society who has made lots of girls feel as though they can't enjoy or be interested in certain things. These events have shown that that the meeting of teenage girls and adult female professionals who share the same interests, boosts the girls' confidence and provides reassurance that they can pursue their ambitions.
Emma runs a podcast with fellow teacher Alice Roots, called Education Passport. They host interviews with fellow teachers to share experiences from the classroom and support each other's work.
Follow Emma's journey and explore the Education Passport on Twitter: @EdPassport and on Instagram: educationpassport.