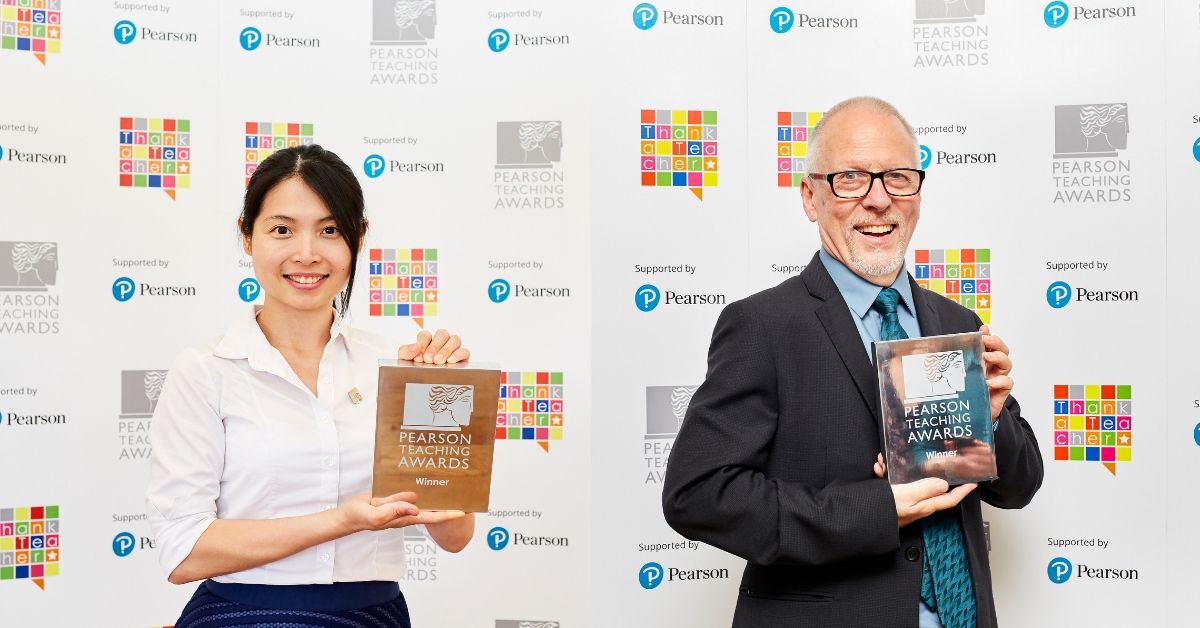 Two teachers reflect on why they think being a teacher - with all its ups and downs - is the most rewarding job around.
Jane, a newly qualified Mandarin teacher, and Bruce, a recently retired headteacher after 41 years in the profession, are at very different stages in their careers. But both their stories show that believing in your pupils can have life-changing effects. Here they share some of the special moments from their careers, both big and small, that remind them why they love teaching.
When have you felt most proud to be a teacher?
Jane: Last year I organised an intensive Mandarin learning trip to China for my pupils. But not all pupils could afford this so I worked really hard with my school as well as parents to secure additional funding to minimise costs for pupils. It was an amazing moment in my career to see my students, regardless of their family background and financial means, given an equal opportunity to develop their learning.
Bruce: I had a pupil whose family had rejected him and as a result had become very depressed. He was really struggling with his mental health in Year 11 so I gave him the extra support he needed, whilst he went in and out of hospital, to help him believe in himself and work towards his exams. Seeing him achieve many good GCSE results that summer made me so proud to be a teacher.
Jane: It's also the little everyday things that make me feel proud to teach. I guess it is easy for teachers to get overwhelmed by the millions of tasks we have to do. Yet getting small but lovely comments from my students just makes life so much happier. I walked into my classroom one day and saw a message on my whiteboard: "Ms Woo is the best teacher ever!" – that really made my day.
What do you love about your job?
Bruce: I love the unpredictability of teaching! There are never two identical days. One day you're trying out a new teaching technique which 'clicks' for a struggling student, the next you're building a school twinning relationship with a school in China.
Jane: For me, it's the one-to-one connections you create with young people. The best moments are when I see young people shining through with their big smiles.
Bruce: As a teacher you have a chance to make a real difference to young people's lives, not just academically. There is nothing more exciting than opening doors for students, particularly disadvantaged students, and seeing them start to believe in themselves. To achieve success you have to be prepared to challenge your own thinking continually and maintain positivity when others might give up.
I believe being a teacher, and especially a headteacher, is the most rewarding job on offer.
Teaching Awards
The Teaching Awards is an annual celebration of exceptional teachers, created to recognise the life-changing effect an inspirational teacher can have on the lives of the young people they teach.
To thank teachers for their incredible achievements, the Department for Education is supporting the Teaching Awards and sponsoring two of this year's awards - Outstanding New Teacher of the Year and Lifetime Achievement.
All 68 winners of this year's Silver Awards will be celebrating their achievement at a House of Commons reception on 11 July, joined by Damian Hinds, Secretary of State for Education. We congratulate all 68 teachers who have won a Silver Award this year!
For updates on the event follow @TeachingAwards on Twitter.
Teacher Effect
To hear more inspirational stories from teachers about what makes them proud, watch our Teacher Effect videos.
__
Want to receive blog posts in your inbox?