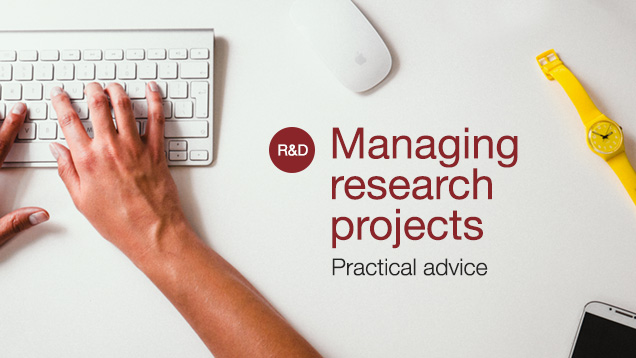 Practical advice on school-led research – in the third blog in a series on research in schools, Robin Hall looks at the advice from schools who took part in the Closing the gap: test and learn research project.
Practical guides to school-led R&D

2. Randomised controlled trials

3. Managing research projects
Over 600 schools took part in the project, working extremely hard over 2 years trialling interventions in the classroom to see how effective they were at closing specific attainment gaps. Here are their 4 top tips for running successful collaborative large-scale research projects.
1. Make sure staff are engaged with the research
You need to keep staff across the classes and schools taking part engaged, especially if you're conducting research across an alliance of schools. Give timely reminders and encouragement to all those involved, including staff leads on areas such as ICT and special educational needs. Try to build a research network across your alliance so that there is a team approach to maintaining the original enthusiasm for the project.
2. Time is an important factor
You should build in plenty of time to allow for effective planning, preparation and co-ordination. Don't underestimate the amount of time you'll need to allow for each stage of a research project, including in the planning stages – building in sufficient time at the outset of your project will help to provide structure and clarity, setting expectations of what is involved for all participants.
3. Be aware of different contexts
If you're carrying out research across an alliance or partnership of schools, it is important to recognise that each setting will be at a different starting point in terms of their experience of conducting formal research in school. Some schools will need a lot more initial support to ensure that staff can speak the language of research and to feel comfortable with what to expect.
4. Involve schools in decision making
When you're scoping your research project, it's helpful to involve each school in the choice of interventions to be tested so that you take a collaborative approach. The schools involved will want to closely match the interventions to their own particular needs.
Further reading
You can find out more about the large-scale trials and how schools addressed some of these issues in their own small-scale trials in the Closing the gap: test and learn research report and case studies.
You can also read Robin's blog on the Closing the gap event.
---
If you have any questions or feedback, please comment below. To keep up to date with this blog, you can sign up for email updates or follow NCTL on Twitter.
For more information or opportunities to get involved with our work, visit our pages on GOV.UK.