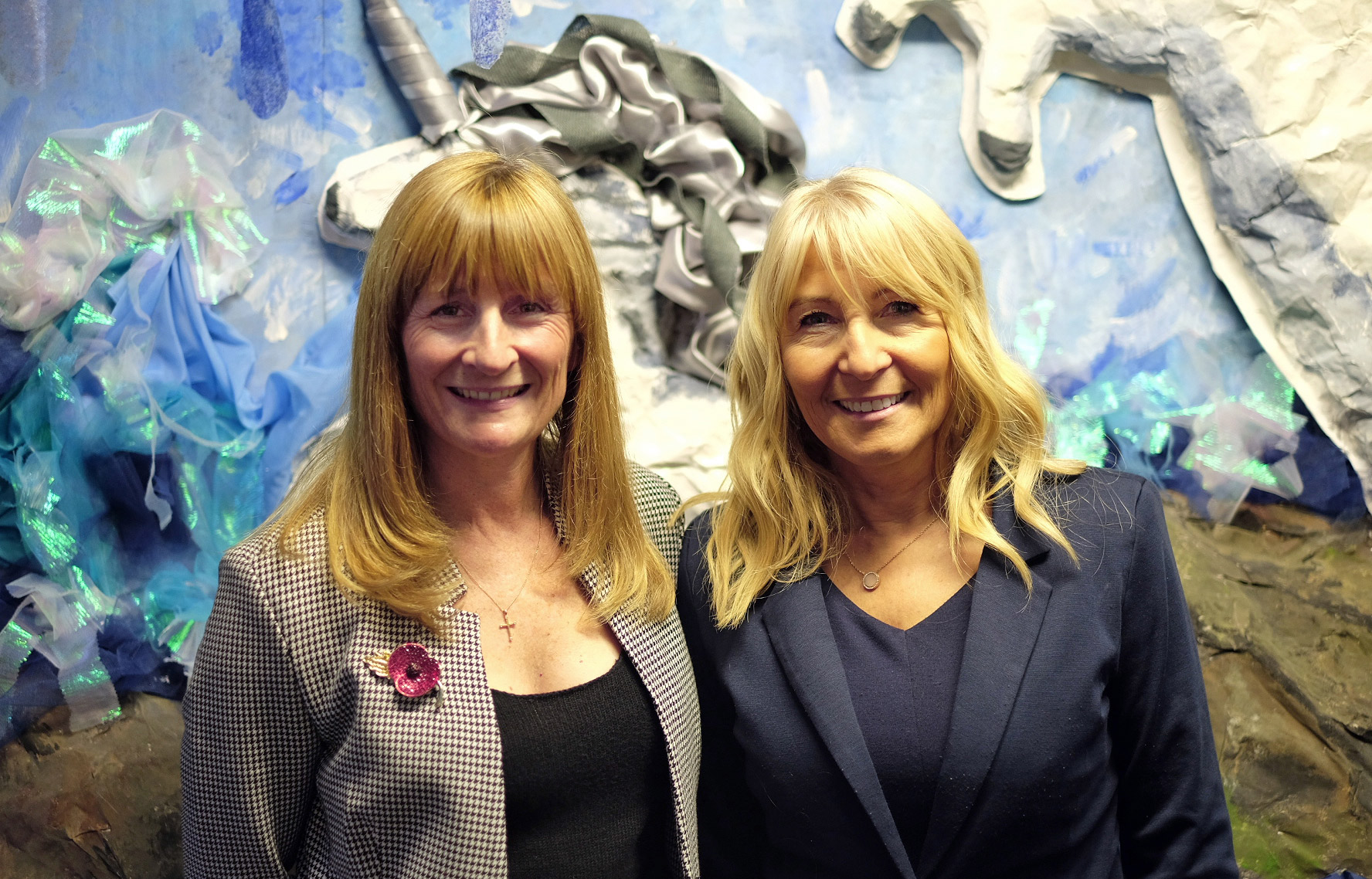 In 2013, Our Lady and St Benedict was judged to be requires improvement by Ofsted. At the time, they were operating with 50% supply teachers, struggling to get consistent teaching and the school was run-down. Now the corridors and classrooms of Our Lady and St Benedict Catholic Academy are a riot of colour, filled to bursting with the art and writing of its pupils. And everywhere: unicorns.
Debbie Sims, the school's headteacher, explained that when they started the process of improving Our Lady, fixing the environment was one of the first things they did – "It was like a fresh start, the kids came in to a new environment". The unicorns are a recent development, the result of several classes reading Michael Morpurgo's I Believe in Unicorns.
Getting support from a national leader of education
Debbie described the school back then:
We weren't in a great place. We all knew we had to do something or it would be curtains, I suppose.
Our Lady is part of Newman Catholic Collegiate, a group of Catholic academy schools in North Staffordshire. Support from the Collegiate came from Dianne Mason, a national leader of education (NLE) and teaching school executive head. Dianne's involvement was not the first external support that Our Lady had received but the school had a history of going from the old rating of satisfactory and then back down again.
The Collegiate wanted to put an end to this cycle and introduce a more sustainable approach. Debbie described the situation: "Historically, when we've worked with other people it's been 'do this, do that'. But when Dianne came in, she said to me, 'This is going to be hard work. I'm not going to do it for you. I'm not going to do it to you. Are you up for it?' "
With morale at a low point, it was a difficult time for staff at the school. Debbie explained:
I don't think the staff were worried about it being tough, they were worried about how they were going to be perceived – some of them had had previous experiences that weren't so great. But I think that's where this has worked: they weren't treated like nobodies and that they couldn't do it. They just needed a bit of help. And for me that's the big difference – it wasn't done to us.
Moving out of the comfort zone
Dianne Mason brokered support from subject specialists in her teaching school, working with the teachers at Our Lady. Over the course of 3 weeks, the teachers went to other schools to observe lessons, then shared teaching responsibilities, before returning to teach at Our Lady with support from the teacher they had been working with. "They were well out of their comfort zone, but it challenges your way of thinking – the more you absorb it, the more you think 'yeah, we can do that'."
Debbie's deputy, Janine Pickerill, explained the support in more detail:
An action plan was put into place and I was teamed up with Angela, an outstanding teacher from one of our Collegiate schools: I felt like a failure. On the first morning that I met with Angela I was quite emotional but she listened and was a great support. She didn't judge me and it was nice to talk to somebody who was outside of the situation.

I observed Angela and discussed her lessons. It was then that I realised that I was already doing a lot of the things that Angela did; it was little tweaks that I needed to make. We planned the next week's lesson together and I felt excited to teach again. I realised that I knew my children inside out and knew exactly what they needed, and I was the person that they needed to help them to make accelerated progress, by putting the focus back on them and not what I thought people were looking for.
Low morale affected the governing body too, who felt they were being criticised but not helped to improve. The Chair of Governors at one of Dianne's schools was seconded to Our Lady's governing board, where he modelled the improvements that were needed. It worked: both the chair and the vice chair of governors are still at the school, leading a successful board. As Dianne said, "They weren't challenging on the things they needed to but now they've really risen and they know how to challenge."
Positive changes
Of course, some staff moved on and there were some difficult conversations – change didn't happen overnight and it took 12 months for staff to feel like they were on top of things. However, they reached a point where it felt like a light switch had turned on.
Debbie says, "It feels very positive. This September, the kids have come in, sat down and got on with it. That's the progress. We'd had so many changes of staff, we felt like we were constantly starting again every year. But now they can see where we're going."
The staff have continued to develop through their connection to Dianne's national support school and the other schools in the multi-academy trust, learning from others' experiences – and sharing their own – at subject leaders' days, at moderation meetings and through the sharing of data. Seeing each other's financial details (data and books) has been, in Dianne's words, "a revelation for staff – my books are supposed to look like that!"
Deputy head Janine was enthusiastic about the changes to the school:
I am back to being a passionate teacher! I will always be grateful to Angela for mentoring me and making me realise that all I needed was a bit of support and that is not a weakness; we all need help at some point.
Looking to the future
What's next for Our Lady? Debbie explained: "The staff are mostly settled now so we're looking at building leadership and what our staff can do to become specialist leaders of education or give back in other ways."
Dianne added: "That's the next step isn't it? And then sustaining it." The improvements also mean that they have moved beyond the need for the active support of an NLE, as Dianne says, "I've pulled back now, because of where they're at."
Now that her school has developed so far and is aiming for an outstanding rating, would Debbie consider moving into system leadership? "Yes. Not just me, but my members of staff would like to start having a bigger role."
Get support for your school
National leaders of education are available to provide tailored support to improve performance at your school. Learn more about NLEs and find one in your area.