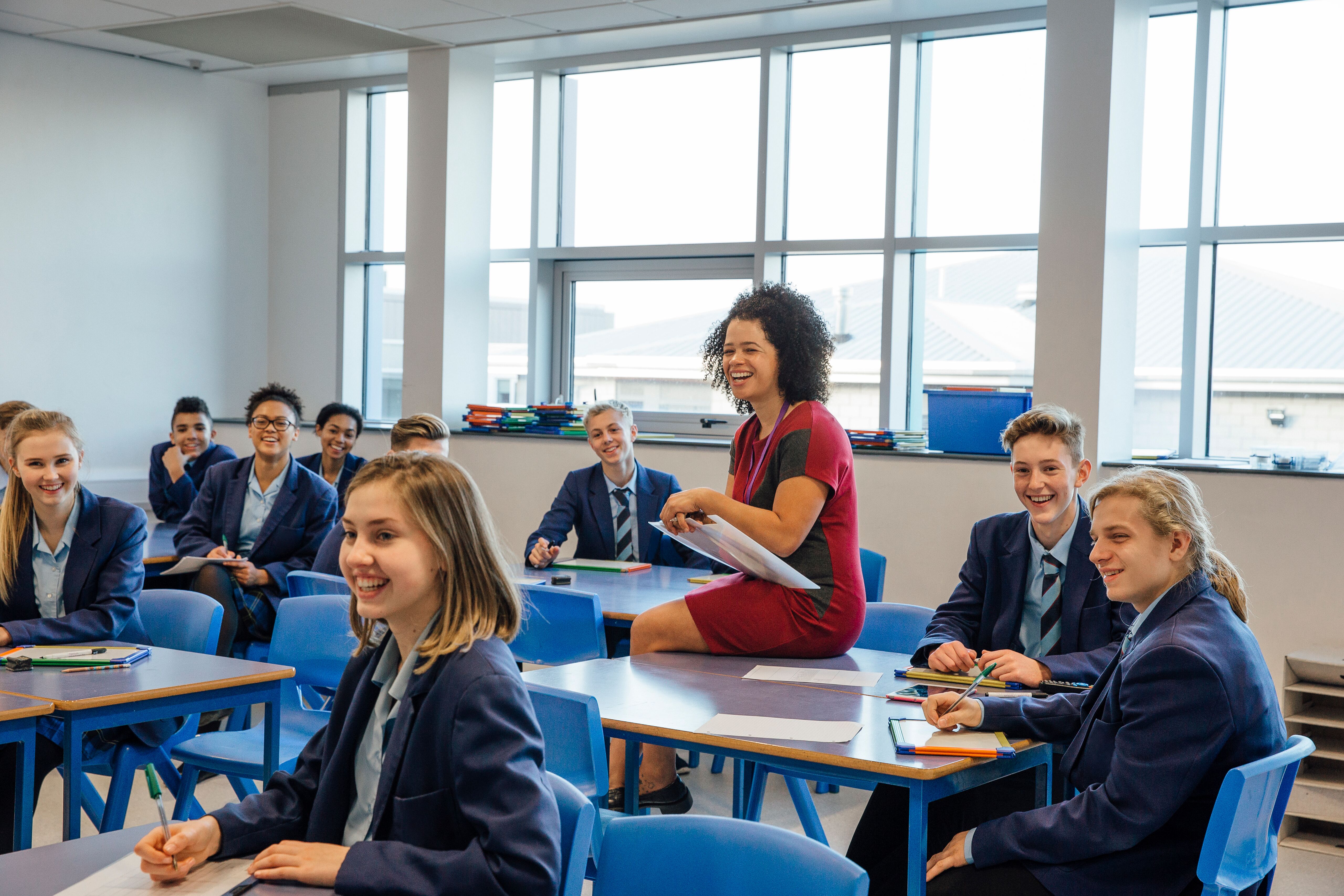 Today, on #ThankaTeacher Day, 68 teachers across the country have been presented with a Silver Teaching Award - recognising the hard work they put in day in day out to change lives. Congratulations!
The Teaching Awards
The Pearson National Teaching Awards, run by the Teaching Awards Trust, is a celebration of exceptional teachers. To be shortlisted for this award from thousands of applications across the UK is a fantastic achievement. In October, thirteen of those teachers will go on to receive a Gold Award at a prestigious ceremony in London, broadcast on the BBC.
The Department for Education is sponsoring two of this year's Teaching Awards - Lifetime Achievement and Outstanding New Teacher - and we'd like to particularly send our congratulations to the nine silver award winners in these two categories. Their success, alongside all of the other award winners, reflects the hard work of all teachers and the impact they have on young people's lives and we are delighted to be involved in celebrating these achievements.
The Award for Lifetime Achievement
These four headteachers have made an immense contribution to education and this award is a testament to their commitment to the profession and the many thousands of young lives they have changed for the better.
David Blow, The Ashcombe School, Surrey
Frank McCarron, Stockport Academy, Cheshire
Keith Berry, Park Community Academy, Lancashire
Teresa Roche, Dronfield Henry Fanshawe School, Derbyshire
The Award for Outstanding New Teacher
While the challenges of being a new teacher can be daunting, the example these winners have set serves as an inspiration to all of those new teachers who are dedicating their careers to shaping young minds and inspiring them to succeed.
Sharmin Rahman, Crowmarsh Gifford Church of England Primary School, Oxfordshire
India Brown, Fulham Cross Girls' School and Language College, London
Natalie Wilsher, The Gryphon School, Dorset
Francesca Buckland, World's End Junior School, Birmingham
Connor Goulding, Sacred Heart R.C. Primary School, Bolton
Congratulations to all of the winners, thank you for your hard work and good luck for the Gold Awards ceremony in October. We look forward to seeing you there.
You can read more about all of the winners on the Teaching Awards website.
Don't forget to share your own thank you messages by tagging your social media posts with #ThankaTeacher. If you have a colleague or a former teacher of your own that you'd like to thank, you can send them a personalised card for free (at any time) by visiting the Thank a Teacher Day website.