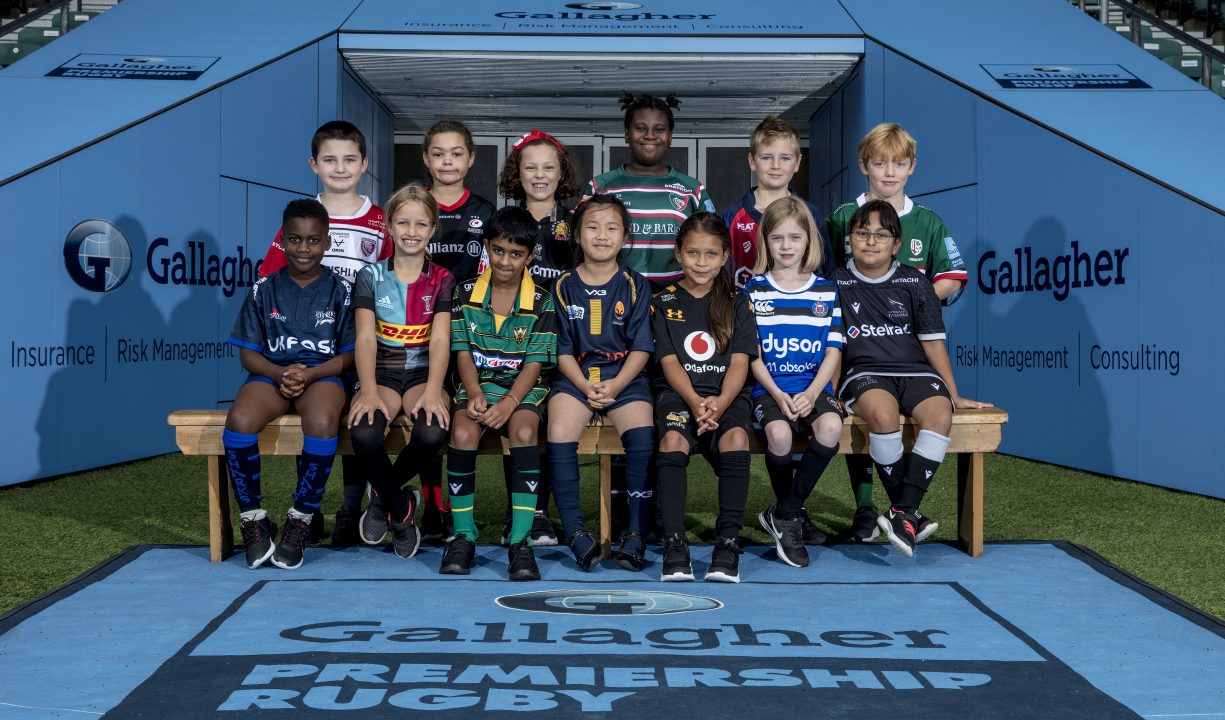 Sophie Nicholson, who teaches at a primary in Surrey, shares how she has made the most out of her pupils' interest in the 2019 Rugby World Cup, by using it as an opportunity to inspire learning in their wider education.  
Sport has an incredible ability to inspire and motivate people and as a primary school teacher, I see children's interest in sport grow with the success of both men's and women's sport firmly in the public eye.
At Thorpe Church of England Primary School, we have used the Rugby World Cup in Japan to inspire our pupils across the curriculum and help them to connect their learning to the world around them via a topical event that is engaging the nation.
We of course want the kids to engage in lessons as much as possible and using current events they can relate to and are already engaged with seems a no brainer to us.
During the Rugby World Cup, I've begun Monday mornings by asking pupils if they watched the games at the weekend and their favourite things about them. With the tournament taking place in the Japan, the loud gong to mark the end of the game is proving a popular one!
Taking the Rugby World Cup into the classroom
It's important that lessons are fun and informative for pupils and as a way to motivate pupils, I have tried to capitalise on the relevance of the Rugby World Cup and have worked hard to build elements of rugby into lessons for my Year 3 and Year 4 classes.
While some of the playing rules of the game are complex, something that the children can understand is the scoring system; tries are worth five points, penalties and drop goals three points and conversions two points.
This lends itself to maths lessons perfectly where I've been presenting pupils with rugby match scenarios. A typical question could be 'England are beating Argentina by 15 points, what do Argentina need to do to take the lead?'. This of course has multiple answers, but it gets the children thinking about the possible denominations while using numbers and multiplication effectively.
Enhancing character
Another way I've used the Rugby World Cup is teaching around character education. A key part of primary school education is teaching children the importance of developing a set of values, attitudes, skills and behaviours that will be significant to their personal development.
Rugby is renowned for the level of respect shown by players to both their teammates and opponents, which is something I've shined a light on during the tournament.
Recently, I have been using a free rugby app from Premiership Rugby, which features ready-to-go lesson plans which use rugby content to help learning. Digital literacy is huge on the curriculum now and it's so easy for the kids to pick up and intuitively use.
It's been particularly useful when teaching the kids about health and leading a healthy lifestyle as the rugby players they're seeing on TV are a result of strict discipline when it comes to diet and exercise. With a dedicated health module in the lesson plans, it's really helped to get across the importance of nutrition and the role it has in helping these players perform on the biggest stage.
Fellow teachers will sympathise with me that  curriculum planning can be time-consuming, and it's great to have ready-to-go sequence of lessons which accord with the national curriculum from the app to introduce sport into the classroom and tailor it for different ages.
Getting active
Encouraging increased physical activity levels among children is something that has gained wider prominence in recent years and while a major event is on the TV, there's no better time to get out onto the sports field. I'm always looking for different activities to encourage my class to be active and get involved in sport so while the World Cup is in progress, I've given pupils their first taste of tag rugby.
The power of inspiration
Using the Rugby World Cup in the classroom has been a really beneficial experience for both me and the pupils. Time invested into planning lessons is so valuable and I'd advise fellow teachers to take a moment to look at the current news and sport agenda and see if any of this can be weaved into lessons to inspire learning.
The Rugby World Cup will do wonders for the sport's profile and if you have a Premiership Rugby club near you, I'd encourage you to use this to your advantage as these World Cup heroes will soon be back in action at a stadium close to you.
--------------------------------------------------------------------------------------------------------------------------------
In July 2019, the Department for Education, Department for Digital, Culture, Media and Sport and the Department for Health and Social Care jointly launched the School Sport and Activity Action Plan.
One of the ambitions outlined in the School Sport and Activity Action Plan is pupils to have the opportunity to realise developmental, character-building experiences through sport and as shown by this blog post, major sporting events can present a good opportunity to do this.