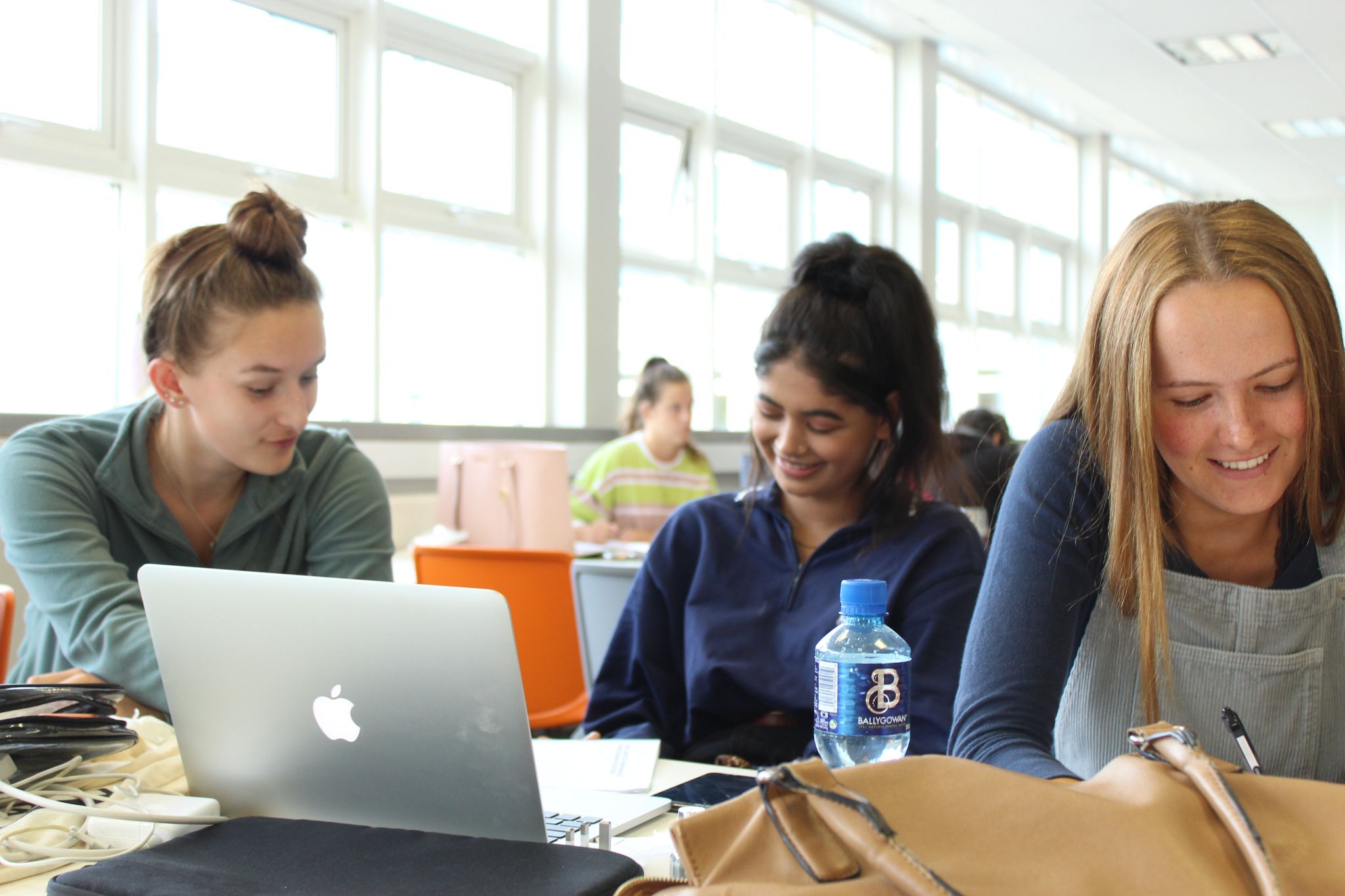 Design and Technology teacher, Zoe Medhurst, is also the Personal Development and PSHE Lead at Whitley Bay High School in North Tyneside. Zoe has been leading the way in her school to make sure that all learners have access to period products through the DfE's free period products scheme.
We all know that period poverty is an issue affecting girls and women all around the world. At Whitely Bay High School we want to make sure we can provide our students with support they need so that their periods don't become a barrier to their learning. That's why we've been accessing the DfE's free period products scheme since spring last year.
Rolling out the free period products scheme during the pandemic did have its challenges. We felt it was still really important to get products out to some of the families who were most vulnerable and facing extra obstacles, such as having to self-isolate. While students were learning remotely our staff really went the extra mile! Thanks to my admin colleague, Julie, some students received products in the post while others were able to access them by including the products within the free school meal hampers.
Now that students are back in school, we have been able to continue to use the free period products scheme. We are lucky that all of our staff are really supportive in promoting the supplies so that students know about the scheme. We have introduced a few different ways for students to access products:
We have free vending areas in our female and neutral toilets
Supplies are stocked in our medical facilities and pastoral support areas
We have a regular pick-up point service that runs on a Thursday afternoon to collect supplies to take home
Some teachers have also asked to have little boxes in their rooms, so we are trying to encourage an ethos of openness about good menstrual hygiene and just normalise the topic.
We are currently planning what to order next from the free period products scheme and really like that there are more eco-friendly options on the list too. This means that we can provide a more sustainable provision to our students moving forward.
I feel really strongly that equal access to period products is a topic we need to be discussing in school and we, as teachers, should be ensuring our students are confident and not embarrassed to ask for help. I'd really recommend other schools access the scheme so that students can get the support if, and when, they need it.
Find out how you can provide free period products to your learners
No-one should be held back from accessing education due to their period. That's why the DfE's period product scheme provides free period products for learners in England, whether they can't afford products, forget them or have come on their period unexpectedly.
You can order a range of free period products for learners at your school or college, including environmentally friendly and reusable products, and you can decide how to make these products available.
Schools and colleges have had an activation email from the supplier, phs, with information on how to log on to the portal and order products. Find practical support and guidance on the scheme.
Contact phs customer services if you have any questions: 01827 255500 or periodproducts@phs.co.uk.