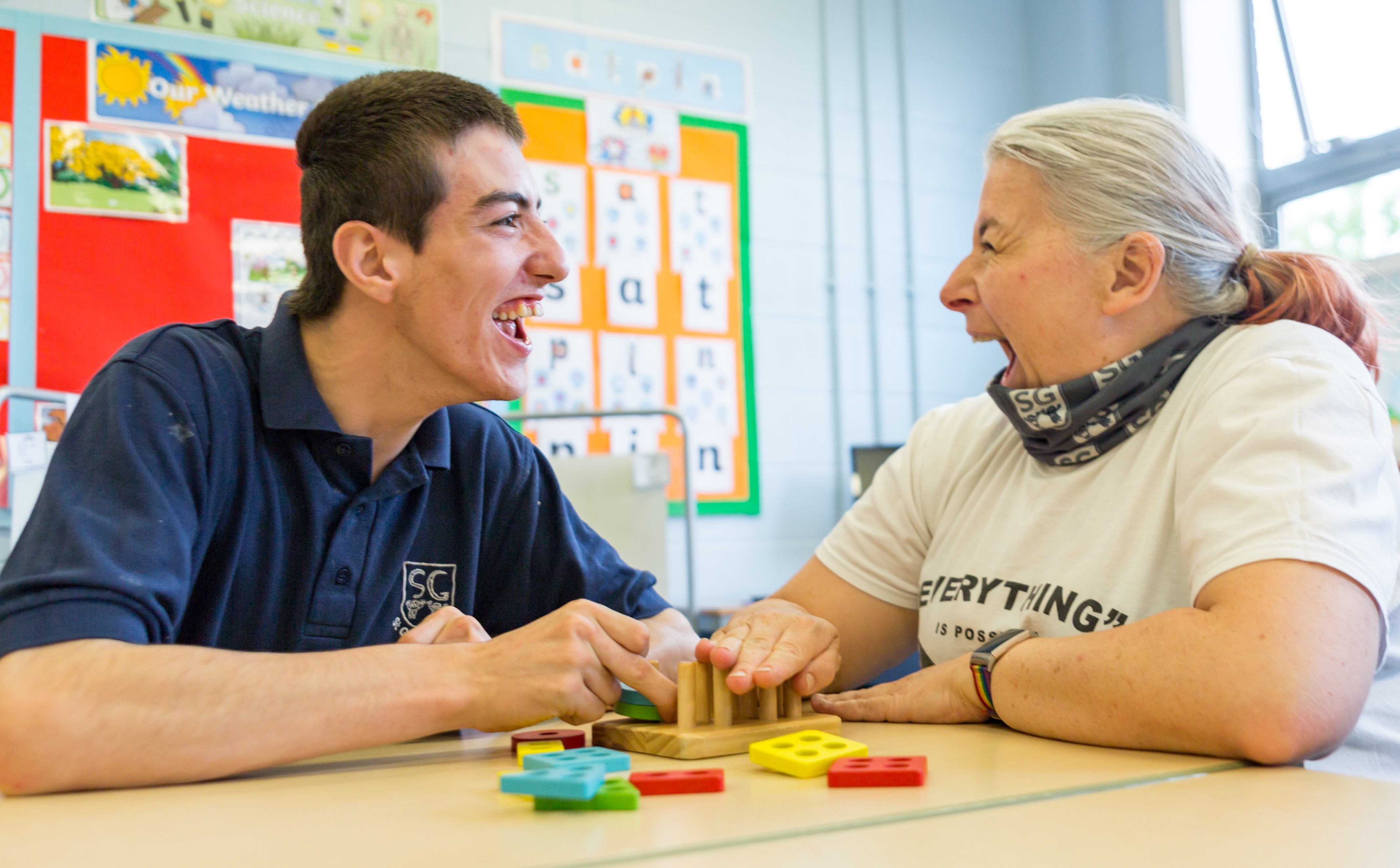 Matt Rooney is the Principal of St Giles School in Retford. In this blog, he shares how his staff are working together and with parents/carers, local authorities and agencies to keep supporting their students in the face of increased staff absences.
Our pupils love coming to school, and their parents and carers want them to be in school too!
Throughout the pandemic we have had to manage staffing very carefully and at times, we've had several staff off because of Covid related issues. So far, our planning and operational guidance has meant we have been able to stay open for all pupils and learning has continued in all classes for all children. Over the last 2 years, our pupil attendance rates have been very high.
During the early part of the pandemic, we established some key principles that would allow us to keep the school open and continue to support our students and their families; namely to follow COVID-19 guidance to keep our pupils, staff and classrooms as safe as possible and to work collaboratively with our wider school community.
We have achieved this by:
Liaising regularly with our local health and care services to ensure that we are doing all that we can to have all pupils back into school.
Working in partnership with our parents and carers and listening to what they told us to strengthen trust and confidence in what our school is doing.
Temporarily over recruiting, rather than bringing in lots of additional supply staff. We feel it is important to parents and carers that their children are comfortable with the staff they interact with.
Continuing to emphasise the importance of safety measures, including getting staff to test regularly and record their results, and ensuring parents and carers do not to send their children to school if they are symptomatic.
As we approached the end of the autumn term, we recognised that the Omicron variant could impact pupil attendance and staffing levels. So we put plans in place to mitigate any risks, including:
Enacting our outbreak management plan - we've regularly reviewed this and have updated it in the light of increased transmissibility.
Conducting risk assessments for the whole school and individual pupils who require one, these will continue to be reviewed with pupils, parents and carers as required.
Actively managing how, where, and when children and staff mix during the school day.
Working with leaders in other schools, the local authority, specialist transport providers, and onsite wraparound childcare providers to share information to keep everyone safe and the school operational.
Prioritising different elements of our provision, such as hydrotherapy pool and EHCP reviews in order to keep classes open for learners.
Providing Department for Education (DfE) laptops and devices to pupils who don't have their own so they can continue to access education when studying remotely.
However, supporting the individual needs of each pupil is more nuanced than the ratio of staff to pupils. We have worked to match pupil needs with the knowledge and skills of our workforce by:
Continuing to prioritise our work with other professionals, such as social workers, therapists and nurses, making sure they have access by facilitating visits, sharing ICT systems, receiving training to deliver interventions and providing virtual contact points for appointments.
Reshaping our full curriculum so it can be delivered in school or remotely using a variety of methods. This means that we know what we're going to teach and how we're going to teach it, which has helped reduce teacher workload;
Updating our ICT infrastructure by investing in new interactive technologies, webcams and portable teaching equipment, which has helped us adapt our approach to each pupils' need;
Supporting staff with childcare who might otherwise struggle to attend work;
Inviting back teachers who have recently retired from the school;
Following council contingency plans in place for school meals, sometimes with additional help from our school staff.
Finally, we have been clear with pupils, parents and carers that we will continue to do our best to provide all the learning, experiences and services their children deserve, and I am grateful for their continued support and patience as we steer through the next half-term together!
Get support for COVID-19 related absences
The workforce fund has re-opened to support schools and colleges facing significant staff absences and financial pressures. Read the guidance for schools and colleges. We have also updated this resource to support you in managing staff absences.
Remote education guides can be found on the EdTech Demonstrator resource page, and filter the resources by 'remote learning' and 'newest first'.
There are also plenty of existing resources available through the Ed Tech demonstrator programme.