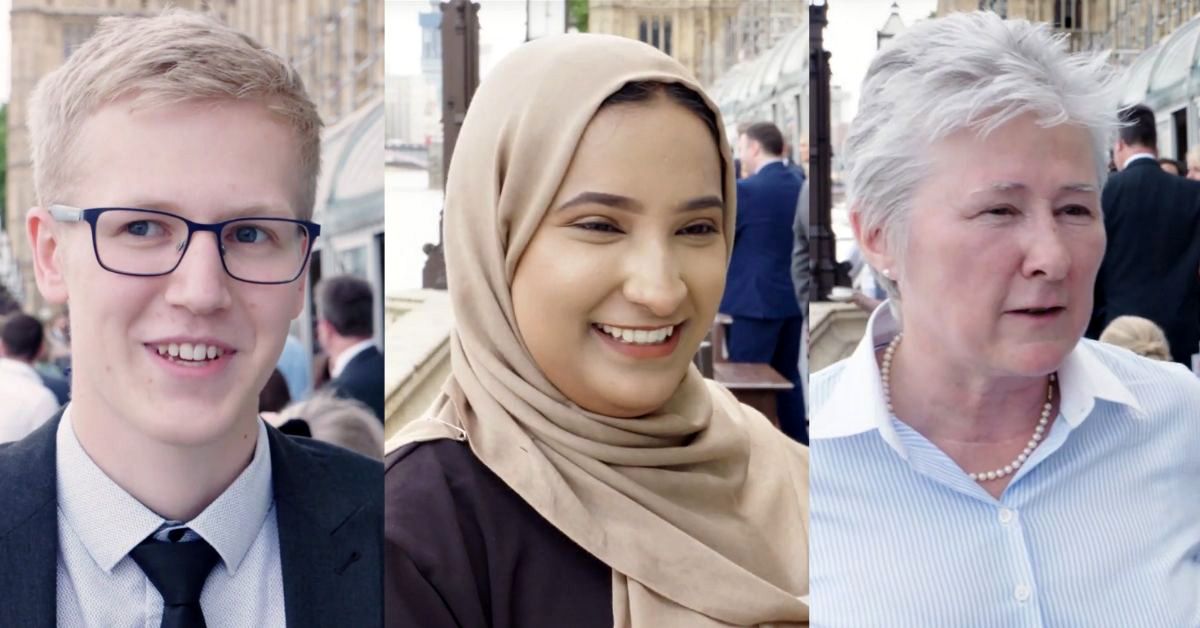 It's an exciting week for thousands of newly qualified teachers across England who will be making the next step in their teaching journey this week. From everyone at the Department for Education, we wish you a successful first term as you embark on an exciting career!  
Settling into a new school and a new routine with so many new faces can feel daunting. To help you start your NQT journey in the best possible way, winners of the 2019 Silver Teaching Awards shared their top tips with us at the Silver Teaching Awards reception.
Find your support network
I found a great group of teaching friends in my NQT year and if I didn't have them around me, I wouldn't be half the teacher I am today. If you're stuck, in doubt or have had a challenging day, share your concerns or ask for advice – your friends will help you through. (Francesca)
 It's ok to admit that you don't know
Don't claim to be the font of all knowledge; just claim to always want to be the best you can be. This attitude will make your students want to strive to reach your expectations and lead by your example. (Natalie)
 Show your pupils you care
The more that you give of yourself the more rewarding teaching will become. Students will always appreciate and remember someone who is, not only a great teacher, but also caring and compassionate while expecting them to do their very best. (Frank)
 Take time out
It's easy to worry about your pupils and work long into the evening but it isn't helpful - remember you're only human! Take time out for a hobby or a routine you have to help you relax. I run a wheelchair dance group with friends for disabled dancers outside of school and, although challenging in itself, it helps me to maintain a good work-life balance. (Francesca)
Keep all your plates spinning
Spread your time across all the tasks you need to complete so that you are on top of your work. It can be easy to spend too much time on some tasks, while others get neglected. But once you've decided how much time to allocate to each task, complete it to your best ability and don't feel disappointed if it's not to the standard you would like. (David)
When the going gets tough, just keep trying
In life, things that are worth doing seldom come easy; there will be bad days and days where you will really need to push yourself but you only learn and become more resilient by trying. (Frank)
Remember why you started teaching
I have learnt to focus my energy on what truly matters: the children. Never forget why you started teaching - every child you meet will make you a better teacher and a better person. Tell the children; "give me your best: I'll always give you mine."  (Francesca)
Reflect on your achievements
Teaching may not be easiest job, but it is the best job in the world - take the time to reflect on this privilege and how you are changing a young person's life for the better every day.
You are embarking on something that makes a difference and is worth doing; dig deep, have fun, dream big and take on the challenges. The start of something new always brings the opportunity to achieve something great. (Frank)
  ___
A

re you an NQT? Would you like to contribute to our Teaching Blog?
We are always keen to hear from teachers and share their stories. You can get in touch by sending an email to: blog.bulletin@education.gov.uk
Teaching Awards
The teachers who have contributed to this blog post are 2019 Silver Teaching Award Winners.
Teaching Awards is an annual celebration of exceptional teachers, created to recognise the life-changing effect an inspirational teacher can have on the lives of the young people they teach.
To thank teachers for their incredible achievements, the Department for Education is supporting the Teaching Awards and sponsoring two of this year's awards - Outstanding New Teacher of the Year and Lifetime Achievement. You can read more about all of the winners on the Teaching Awards website. 
Want to receive blog posts in your inbox?
Sign up to receive blog updates.