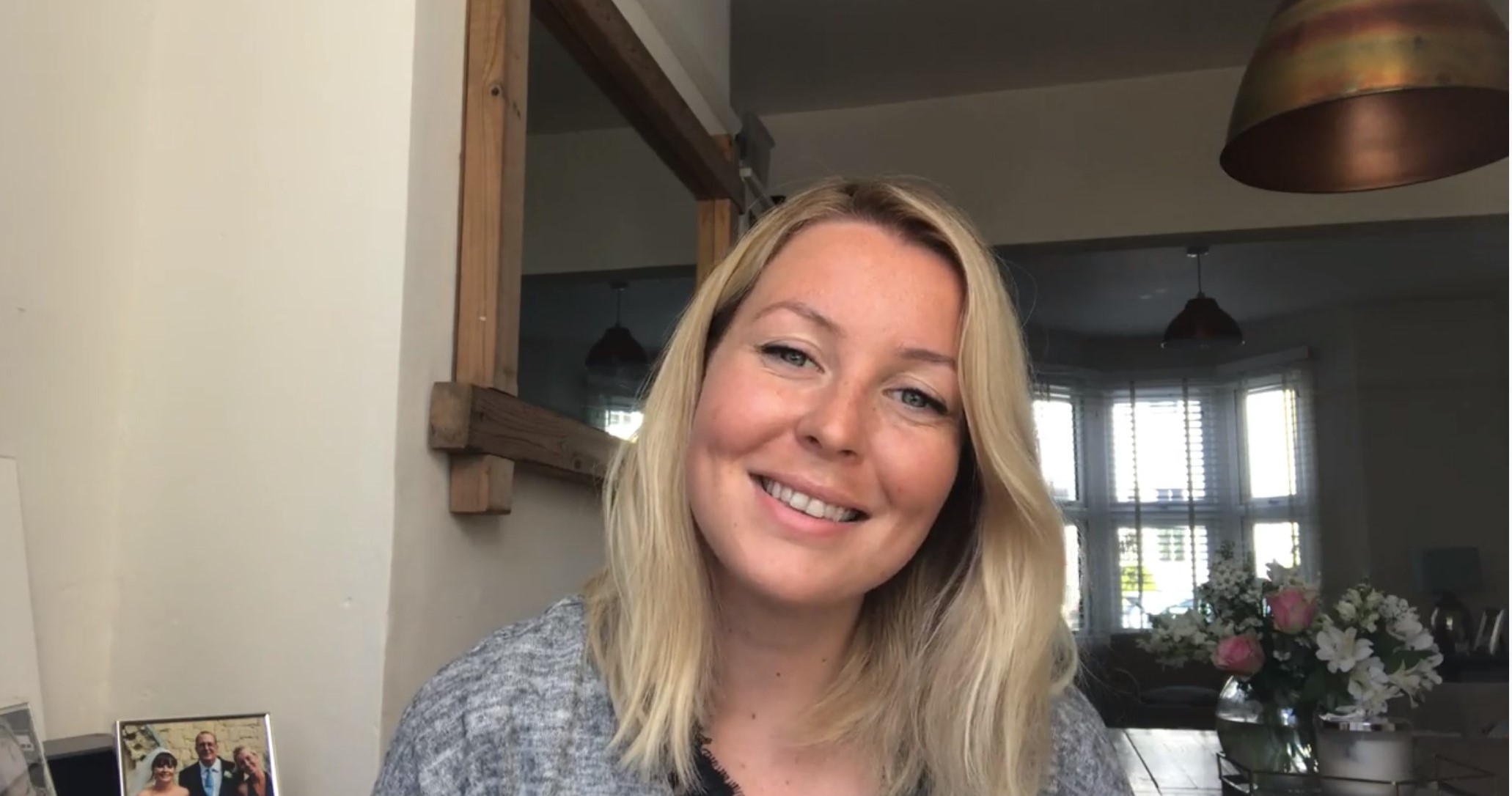 Olivia is a year 6 teacher at Chesswood Junior School in Sussex. As a teacher who is currently taking extra precautions during COVID-19 - due to a medical condition - Olivia's end of year has felt very different. Olivia is very proud of how far her pupils have come over the year and has found a different way to say goodbye, virtually!
Teaching a year 6 class is special as you get to watch children who have grown up through their schooling mature and come into their own. It's a year where they're tested and challenged, culminating in huge reward and pride when they reach their goals. It's also a time where they face fundamental change as they move on and embark on their next chapter at secondary school. Guiding them through this at the end of the year, for me, is particularly rewarding.
Ten months ago, when the children came into my class, they were a lively bunch who were curious about what the year had to hold for them. I was over the moon to have 30 wonderfully different characters who worked as a team and would encourage each other. But, from time to time, they would doubt themselves and their own capabilities… When I would ask early morning arithmetic questions, cautious hands would creep up; "ummm, could the answer be…?" or "I don't think this is right, but might it be?" I wanted to shake this out of them and instil a 'know no self-doubt' mindset. It filled me with pride when they started to change their wording to say "the answer is…" and "I know I am correct because". This for me is the purpose of my role as their teacher, to challenge their way of thinking and encourage stepping outside of their comfort zone.
I was really excited about seeing them through their SATs, seeing them achieve, celebrating the end of their time at junior school and getting them ready for their new adventures at secondary school.
Of course, none of these things have worked out as we expected! At the beginning of June, lots of my year 6 colleagues and peers were welcoming their pupils back into the classroom, but I unfortunately had to stay at home. Having type 1 diabetes has meant that I have had to continue socially distancing. It has been particularly challenging for me (even more than I expected) to not be able to help during this time of transition for the children, celebrate their successes and celebrate their time at school with us. I have missed the children, my team, and the school hugely.
While I wouldn't have chosen to teach remotely, I have found new ways to connect and teach my year 6 class virtually. I am very grateful to the teachers who have stepped in to take my place and facilitated my staying in touch. They have provided both structure and consistency for the children and kept me involved wherever possible.
I have also had to find ways to say goodbye virtually for the first time in my career. As well as doing video calls to check in on the children and see how they are, I have created this video message for my class to watch on their last day.
Hello 6OP,

It has been a joy and a privilege to teach you this year and to get to know all of your wonderful characters. I have been particularly proud of the way that you've worked together as a team, committed yourselves to your work and exceeded expectations that you didn't think you could. My message for you to take away to high school is to believe in yourselves, work hard, spend time on the things that you feel passionately about and be kind, always. I believe in each and every one of you and know that you've got the potential to go far. Just remember: don't ask if your answer is correct, confidently say that you know you are correct.

I will miss you all so much. Goodbye and good luck!
I am confident the children are well-prepared and ready to take on new challenges in September. I am looking forward to a starting the next academic year when, all being well, I will be back in the classroom.
Want to read more?
Olivia has also written a blog about why she has loved teaching from home – brushing up on computer skills, using her fridge as a whiteboard and getting to know her class even better than she did before.
Want to receive blog posts in your inbox?