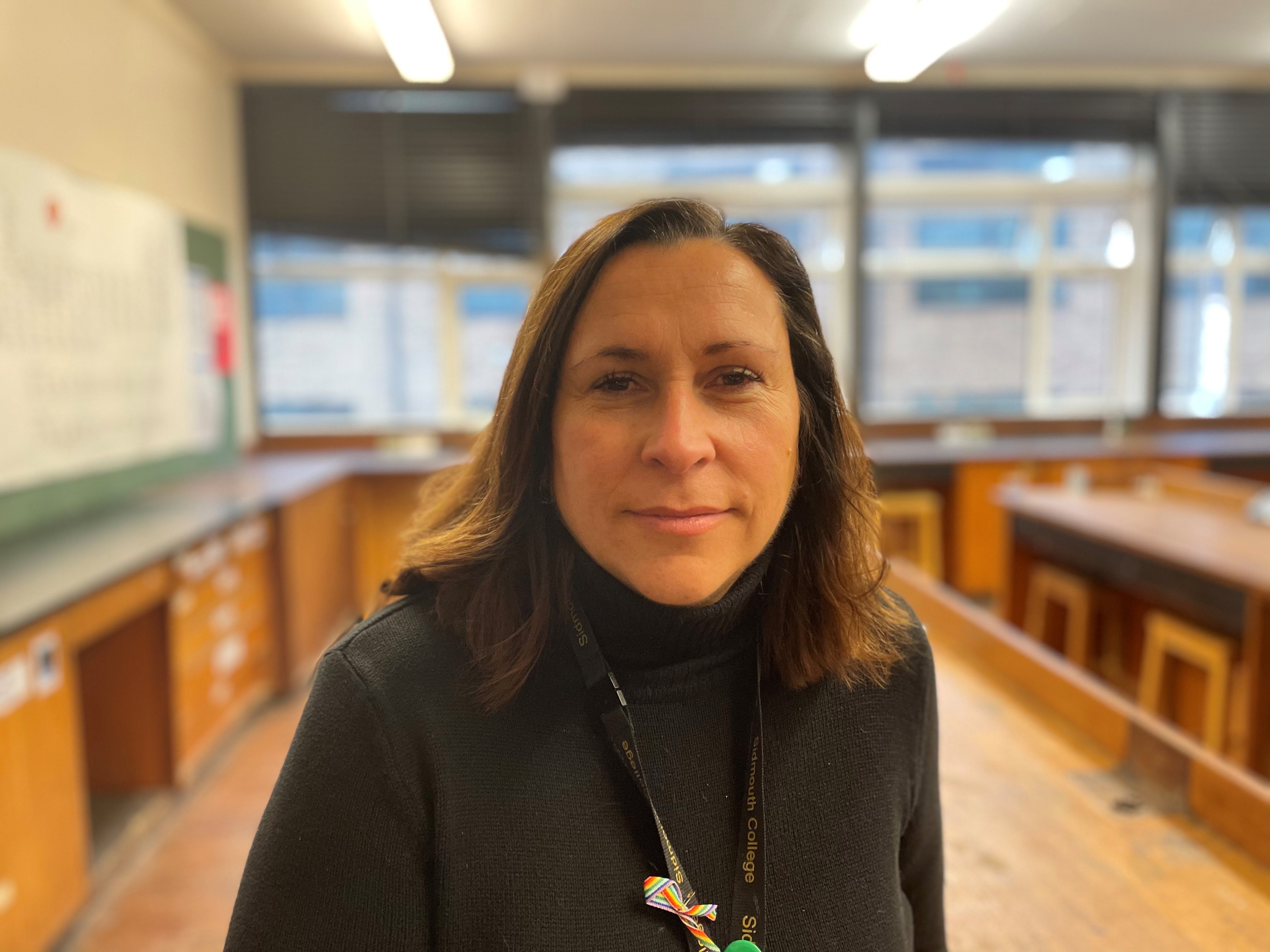 Lisa Whitworth is the PSHE lead at Sidmouth College and is director of RSHE Ready, the Relationship, Sex and Health Education support programme by Teaching Schools South West. Lisa shares the important role that schools have in supporting young people who need to disclose abuse, especially during COVID-19.
We have all seen the impact that coronavirus and lockdown has had on our young people, intellectually, physically, socially and emotionally. Some pupils are struggling to return to the 'normal' routine of the school day and are presenting schools with challenging behaviour, which can be a sign of trauma or unmet needs that they may not be able to vocalise.  
During my first few lessons back, I discussed with students how much time they spent online during lockdown, and the number of hours was quite staggering. In Year 7 the average was around 5, and Key Stage 4 reported an average of around 10 hours a day. This increased time online massively increases the risks of abuse, grooming, exposure to inappropriate content and a loss of trusted adult support.  
This year, many of our young people have been exposed to issues including domestic abuse and relationship break down, at a time when access to young people's services has been extremely limited due to restrictions caused by the virus. I believe schools are a lifeline for our most vulnerable students and now that they are back in, we must ensure that they get the support that they need and deserve. 
Many teachers are nervous of student disclosures, but if a young person choses you to trust and tell, often for the first time, their most difficult experiences, then it's a testament to the relationship you have built. Disclosures from our students should be a mark of success as a teacher, not something to fear. 
How you can support young people  
Schools are the place where young people should come to feel safe, and where they may need to make disclosures. In the past, teachers may have felt that there were topics that are too tricky to approach. To support teachers to address some of these difficult areas, the Home Office has created a series of lesson plans and resources as part of their 'Something's Not Right' campaign. They use scenarios that students will find relatable and realistic to draw out important discussions and develop important life skills.
Experienced PSHE teachers will know how to successfully navigate these areas and will be able to readily build these resources into their curriculum. New and inexperienced teachers will find the resources clear and well-structured to support a series of lessons using the lesson plan to guide them through. 
The lessons can be sequenced into existing schemes, providing opportunities to meet many of the RSHE targets and are designed to be used in key stage 3, 4 and 5, to build a spiral curriculum, revisiting and strengthening the knowledge of students. 
Our day-to-day relationships with our students mean that we can have a positive influence during times of difficulty and challenge and make a significant difference to the next generation. 
Something's Not Right
The DfE has recently published non-statutory implementation guidance and teacher training modules to support all schools in their preparations to deliver the content of the Relationships Sex and Health Education (RSHE) subjects. 
In November, the Home Office launched a new campaign, 'Something's Not Right', to help secondary school children who became victim to a range of harms, such as sexual and physical abuse, during lockdown.  
Now schools are fully open and safeguarding channels fully restored, the campaign aims to build awareness of the support services available to victims and encourage disclosure of abuse to a trusted adult. The campaign has been developed in close collaboration with the NSPCC, Barnardo's, The Children's Society, Internet Watch Foundation and Marie Collins Foundation.  
To access the resources and lessons plans, visit the 'Something's Not Right' campaign page.
Want to receive blog posts in your inbox?
Sign up to receive blog updates.