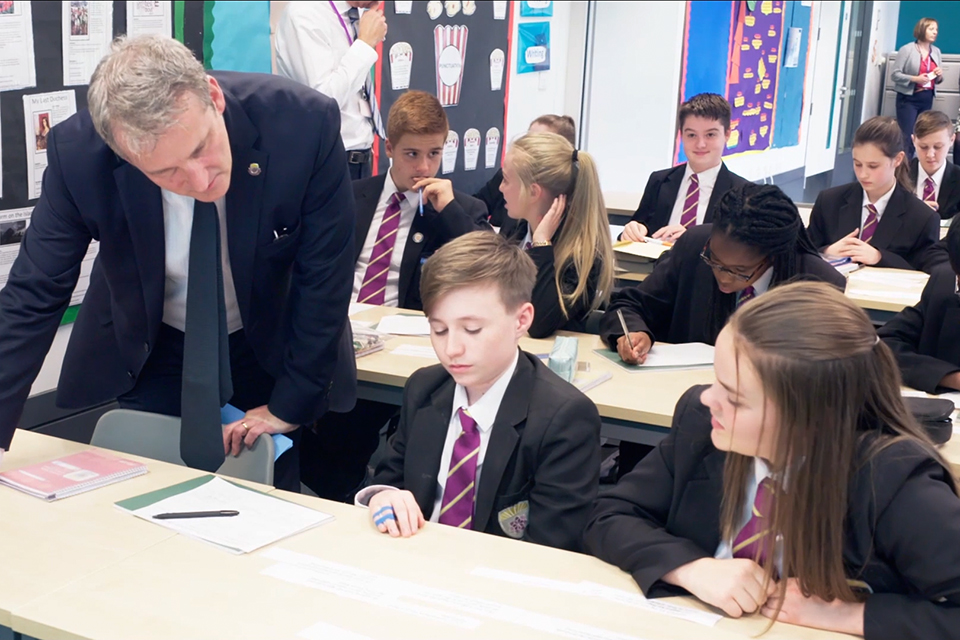 Today, Damian Hinds, Secretary of State for Education, shared a video message thanking those working in our schools and colleges for their hard work over the past year. This follows two occasions last week when teachers were invited to Westminster so that Ministers could thank them in person.
The Secretary of State attended the Teaching Awards reception at the House of Commons last Thursday to congratulate this year's silver award winners, and earlier in the week, Schools Minister Lord Agnew hosted a reception to celebrate the achievements of just some of the teachers from schools and colleges across England who have done outstanding work over the last year.
In his message, the Secretary of State praised leaders and teachers for their consistent hard work:
Thank you to all teachers and heads, for yet another year of dedication. For creating supportive, productive classrooms, and positive, constructive cultures in our schools and colleges.
He also talked about some of the key initiatives that are underway to reduce workload and tackle issues around recruitment and retention.
At the start of this year, we consulted widely on the first-ever integrated recruitment and retention strategy. A key outcome of that was the early career framework, which will be the biggest teaching reform in a generation, providing a fully-funded, two-year package of structured training and support.
Retaining teachers, at all points in their career is a key strand of the strategy. As well as working on reducing workload, the Department has convened a group of health and wellbeing experts to provide more support for school and college staff to deal with pressures at work. The group, which was announced by Damian Hinds at the ASCL Conference in March, met for the first time this month to discuss ways of better supporting teachers to stay happy and motivated.
I want all teachers to get the support they need. Whether that's by ensuring there are options for progression for those who want to stay in the classroom, or more opportunities for flexible working and job-sharing to make teaching more rewarding and fit in with the other responsibilities that people have in their lives.
But it's not just about teachers, the Secretary of State reminded us about some of the initiatives underway to make our schools a better place for all children:
The Timpson Review into school exclusions shed light on some particularly vulnerable young people and it's now informing much of what we do to make sure that no child gets left behind.

And we've had the first update to the relationships, sex and health education curriculum for a couple of decades and that's a much-needed modernisation to reflect the diverse society we live in.
___
Want to receive blog posts in your inbox?
Sign up to receive blog updates.