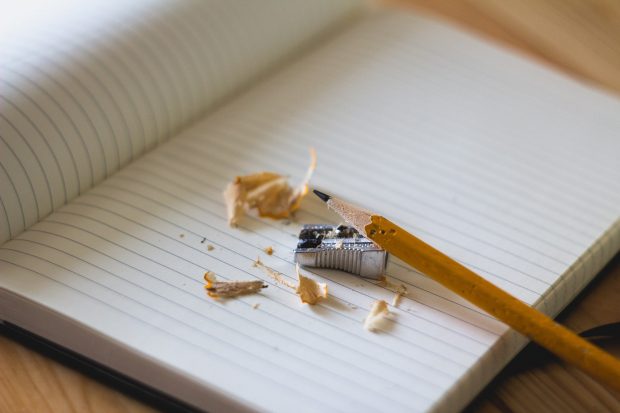 Over the last few weeks some schools have started to welcome more pupils back through their doors after two months of remote learning.
We asked some of the teachers and parents sharing their experiences on social media to tell us more. They told us about the nerves, the preparation, the reunions and the smiles - in their small groups and with very clean hands, more young people are back in our schools and their teachers couldn't be happier to see them.
James Eldon is the principal of Manchester Academy
"The last few months have been like having a new pair of football boots but no-one to play with, despite all the wonderful work happening online, our school was devoid of the energy students bring. The return of Y10 this week has been amazing, sometimes in unexpected ways - alongside all the education benefits, you forget how funny the students are! It's been like restoring the electric after a power cut, there is a charge and spark within the school which has recharged everyone. This is a small step to a full return but makes that day so exciting. The work that staff have done to get us here is superb and they're juggling online teaching with in-school delivery in such a professional, rigorous way. School's back!"
Mat Galvin is a teacher at Winsford Academy in Winsford
"Like all of us in education I've been putting in long shifts since lockdown. I'm sure that's been repeated countless times throughout the country be that teachers, governors, leaders, site staff, admin workers, catering staff and all the other people who make a school run successfully. However, working from home was not what I signed up for all those years ago, so it was a magical moment to walk back into school today and welcome back the students we worked with tirelessly remotely, finally in the school building. I must say it was equally joyous to drop my primary aged children back off to the safe care of their teachers earlier in the week. A job well done."
Erin King is a Year 6 teacher at John Hellins Primary School, Towcester
"I've had a wonderful week back with my Year 6s, given the weird circumstances! They have adapted to their new routine quickly, are enthusiastic to learn and therefore thriving again in school. I am prioritising their safety and mental wellbeing and loving teaching more than ever."
Lee Mullen is a Year 6 teacher at Penistone St John's Primary School in South Yorkshire
"My Y6 team returned to school on Monday in a 'pod' format of up to 15 children per room. It was amazing to welcome back all the smiling faces and it was clear from minute one that they felt the same way. I was always of the belief that it was vital for these children to return to some sort of normality before leaving us for pastures new and a completely new setting. The first morning allowed for an open forum of discussion about all worries and then it was time to dive straight back into learning. We've just gone from strength to strength from there and explored a range of work from a 'Lost in Space' transmission in English to evolution and inheritance in Science. The one-way system may be new, sitting further apart may be different, not being able to hug our friends is absolutely not great, but one thing is for sure: children need school and this has made us all realise it more than ever!"
Jake Andrew teaches Year 1 in Somerset
"The Year 1s came in so maturely on Monday and followed our guidelines extremely well. No tears at all... until I mentioned a crab for our English work and one little boy got a bit emotional! We have been so impressed with the children this week and they've taken to the changes so well."
Miss Taylor teaches Year 6 at St John's CE Middle School Academy in Bromsgrove
"Whether you decide to send your child back to school is your decision. But, let me tell you, every child in my bubble said that school was better than they thought it would be, they felt safe and they couldn't wait to return tomorrow. And, I couldn't wait to be back either :)"
Hazelwood Primary School in North Tyneside
"Seeing our Year 6 children on our school field giggling and laughing together choosing their favourite pizza topping (banana was one of them!) was simply a beautiful moment!"
Kate's twin girls go to Avonwood Primary School in Bournemouth
"We've found the return to school absolutely great! They don't stop talking about how wonderful their day has been. They adapted very quickly to the new socially distanced layout and are absolutely buzzing to be back in school - 2 very happy twins! The staff have all been amazing!"
And here are some posts from schools and early years settings whose corridors are filling with happy noise and laughter again
Want to receive blog posts in your inbox?