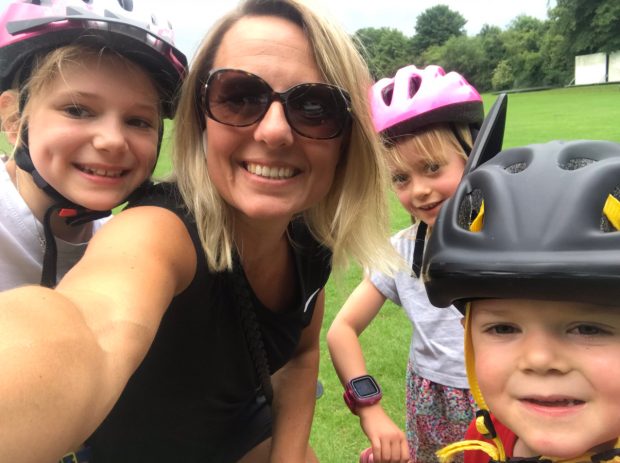 Emma Turner currently works part time as Research and CPD Lead for Discovery Schools Academy Trust MAT in Leicestershire. She is an advocate of models of flexible working, having worked flexibly within education in several roles from 2004, including as half of one of the UK's first all-female co-headships.
As many of us work from home during the current coronavirus lockdown, it might be easy to think that this is what constitutes flexible working. But real flexible working is not a reactionary way of planning a working schedule, it is a carefully crafted blend of the demands of work and life. When it's done well, flexible working is a deliberate and well supported model which should involve staff at all levels. Having worked flexibly and part time in education since 2004 in roles varying from classroom teacher to assistant and deputy head, co-headteacher and now a CPD and research lead for a trust, I can categorically state that the current setup is not flexible working. Real flexible working has huge and sector changing potential when implemented well and championed by boards, trusts and leaders who have the vision and confidence to see its benefits and not just the immediate historical challenges from an outdated (when compared to the wider world of work) infrastructure.
Many of my immediate colleagues work flexibly, as do many professional contacts across the sector. The narrative that flexible working is just for the few or just for those colleagues with specific caring responsibilities is thankfully gradually eroding. More and more leaders, when facing challenges with recruitment and retention alongside a rising tide of confidence building case studies (by sector leaders such as the Chartered College, the GEC, WomenEd, and FlexTeacherTalent) begin to recognise that flexible might just be the future.
Real flexible working means recognising that life happens
People's lives can be messy, unpredictable, and rarely follow neat career trajectories or staffing budget projections. Therefore, the first thing leaders and organisations need to recognise is that requests for flexible working are usually made when people have an awful lot going on in their lives. Recognising that flexible requests usually come from people already juggling should therefore help to flip the narrative around them having to justify their "why" and instead establish a culture where we all have the confidence to think "why not!". The benefits of retaining and developing talent through offering flexible working means that staff feel appreciated, supported and able to continue to contribute to the life and work of the school. Retaining talent and experience is key if continuity is to be maintained in a school.
Flexible working is also not just part time
It's also being able to stagger hours, work from home, compress hours or job share. Many colleagues who have caring or other commitments find that it is not the teaching, the paperwork or the associated planning but the extraneous work of the wider life and outside of the "business hours" of the school which inhibit their ability to feel they can balance their commitments. This is where the flexibility conversations are so important. There are no one-size-fits-all solutions for any flexible working set up. If there were, then it would be rigid not flexible. Shifting meeting times, ensuring meetings don't over run, and really looking at how much additional admin we are asking colleagues to do is all part of supporting flexible working. The fact that on two days a week a colleague can leave early to collect their own children or because they have to care for a parent or spouse can be the difference between retaining and losing talented staff.
Flexibility also includes a degree of elasticity
I know from my own personal experience and those of colleagues I have worked alongside, as our own caring or life commitments changed, we were able to scale up or scale down how much we could contribute to the school. In fact, my co-head colleague and I juggled having 5 babies in 5 years between us during the 8 years of the co-headship, flexing our days and stepping up or down days depending on the needs of the school and our own circumstances. This elastic aspect of flexibility is a grossly overlooked benefit of flexible working. Once a flexible working agreement is in place, many forget that it can be reviewed and that multiple flexible workers actually provide huge elasticity within an otherwise potentially rigid system.
Finally, setting the tone for flexible working in leadership also allows for greater diversity within the leadership community. If the range of people able to access leadership positions is represented by the widest range of lived experiences then the leadership narrative and associated debates can only be enriched by having a wider range of voices.
Looking for flexible working support?
To support school leaders to offer effective flexible working options, the DfE has published guidance, case studies, and resources. Schools can also access the interim results of a research project on flexible working in schools here. We will publish further support later in the year.
Want to receive blog posts in your inbox?