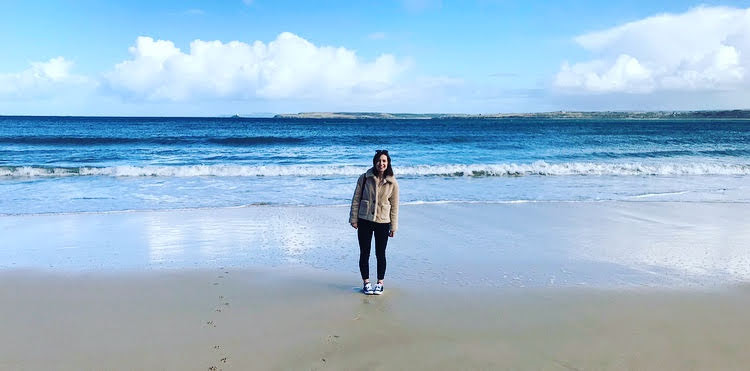 Rebecca Liquorish is an English teacher at Brooke Weston Academy in Northamptonshire. When schools closed earlier this year, she was delighted to receive a thank you card from her Year 11 pupil via the Thank a Teacher campaign. Here she shares how it feels to be thanked, what she's missed most about her Year 11s, and why teaching is the most rewarding profession.
Perhaps the only positive thing to come out of this COVID-19 lockdown for me is the realisation that I definitely belong at the front of the classroom and not behind a computer screen!
What I love most about teaching is that every single day is different, bringing with it new opportunities and challenges. I'm heading into my fourth year of teaching English and I haven't once spent the day counting down the hours. I wonder how many people can honestly say that.
At the beginning of the COVID-19 lockdown, I received a 'Thank a Teacher' card from one of my students, Jess. As a Year 11, Jess had just had her world turned upside down with the news of no GCSE exams, calculated assessment grades and no prom. But despite this, she selflessly took the time to send a thank you to me. It was completely unexpected, but her kind words made me feel really fortunate to teach such thoughtful and caring young people. My entire department go above and beyond for our Year 11 students, and it's nice to know that this doesn't go unnoticed or be taken for granted by our students.
I was inspired to become a teacher by my wonderful English teachers – many of whom I'm still in touch with now on Edu-Twitter. So it was particularly touching that, in Jess' thank you card, she said I had inspired her to become an English teacher. It makes me proud to think that one day, Jess will be helping to shape the lives of future generations.
The last few months haven't been easy – it's hard going from conversing with over 200 people a day to just 1! But, more importantly, I miss interacting in person with my students and hearing their ideas and interpretations – I even miss seeing their eyes roll when I get the visualiser out ready to analyse yet another unseen poem!
That being said, I have been incredibly grateful for the time that COVID-19 has provided to get ready for the challenges that next year will bring! One thing I am looking forward to, when we do return to some form of normality, is reminding my students when they eye-roll or moan about the lesson that they messaged me during lockdown to let me know that they missed the visualiser, the classroom, and my teaching!
So as we reach the end of the academic year and stop to look back, remember never to underestimate the power of a thank you. Something so little really does mean a lot to teachers and peers. While teaching is incredibly demanding, small acts of kindness like this really make the late nights and stressful moments worth it – thank you, Jess.
Send a thank you card   
You can send a free Thank a Teacher e-card to a teacher or colleague, like Rebecca, before the end of term to show your appreciation for all they have done over the last year.
Want to receive blog posts in your inbox?