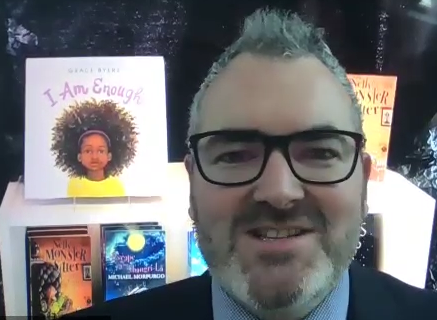 Andrew Truby is executive head of three primary schools in South Yorkshire. Here he writes about how teachers and school staff have risen to the challenge of the new national restrictions and shares his top tips for supporting parents who are at home with their children.
I am so proud of the staff in my three schools, and school staff everywhere, for how they've adapted to this new way of working. Yes, it was a bit chaotic last March. And, let's be honest, these are some of the most challenging times that we've all lived through. Having said that, it's incredible how quickly we've adapted.
I understand if parents feel anxious at the prospect of their children learning from home for so long. But, ten months on, we're now prepared and used to teaching remotely. With all the additional CPD we've undertaken and the support that's available (for example, the EdTech Demonstrator Network and Oak National Academy etc.), teachers are more confident with things they might previously have found daunting. We're used to recording videos and being seen on screens walking around the classroom with our headsets on, looking like DJs.
I believe regular live interaction between teachers and their class and also pupils with their peers is vital, so my schools take a blended approach to remote education, with live lessons – the remote learners joining the children in class through Microsoft Teams or Google Classroom – mixed with pre-recorded lessons made by our teachers or high quality external resources. We don't let the children go for more than an hour without checking in, and we make sure that we're monitoring their progress at home through regular assessments followed up with high quality feedback.
Taking the register is one of the simplest but most effective things we've introduced It's a magical moment when they all log on together in the morning – they are so excited to see their friends in the classroom on screen. Some can feel isolated at home, so seeing the class and feeling part of it motivates them.
In developing and improving our offer, my leadership team and I have found the 'review your remote education provision' tool from the DfE helpful in highlighting strengths and key areas for development, with a big focus on assessment and quality feedback to ensure that pupils are keeping pace with the curriculum.
Advice for parents
I'm a parent so have experienced first-hand the absolute chaos when you're trying to meet your own deadlines and also get your children to work. I have a 14-year-old son who is learning remotely while I work from home as much as possible, so I understand the pinch points. My advice to parents, which fellow teachers and school leaders may also find useful, is:
get the children out of bed early and stick to the school day routine.
if you can, have a defined space for children to work in – somewhere to sit with the things they need around them.
keep the structure of the school day and establish a routine based on the circumstances of your home. At my schools, breaks are built into the timetable, so the children aren't working solidly for five hours – let them run around a bit outside or do some Joe Wicks.
it's really important that children shut down their computers when school finishes.
Most importantly, remember that you're not alone. We're all in this together so keep in touch with your children's school and seek help if you need it.
Get help with remote education
The Department has published a package of resources for schools, including best practice guidance, webinars and annotated lesson plans, to support teachers and leaders with remote education during the COVID-19 pandemic. Take a look at the support available on GOV.UK.
We've also set up a page on gov.uk which has information for parents and carers to support their children with learning from home.
Read Andrew Truby's first blog back in May thanking teachers for rising to the challenge of the pandemic here.
Want to receive blog posts in your inbox?