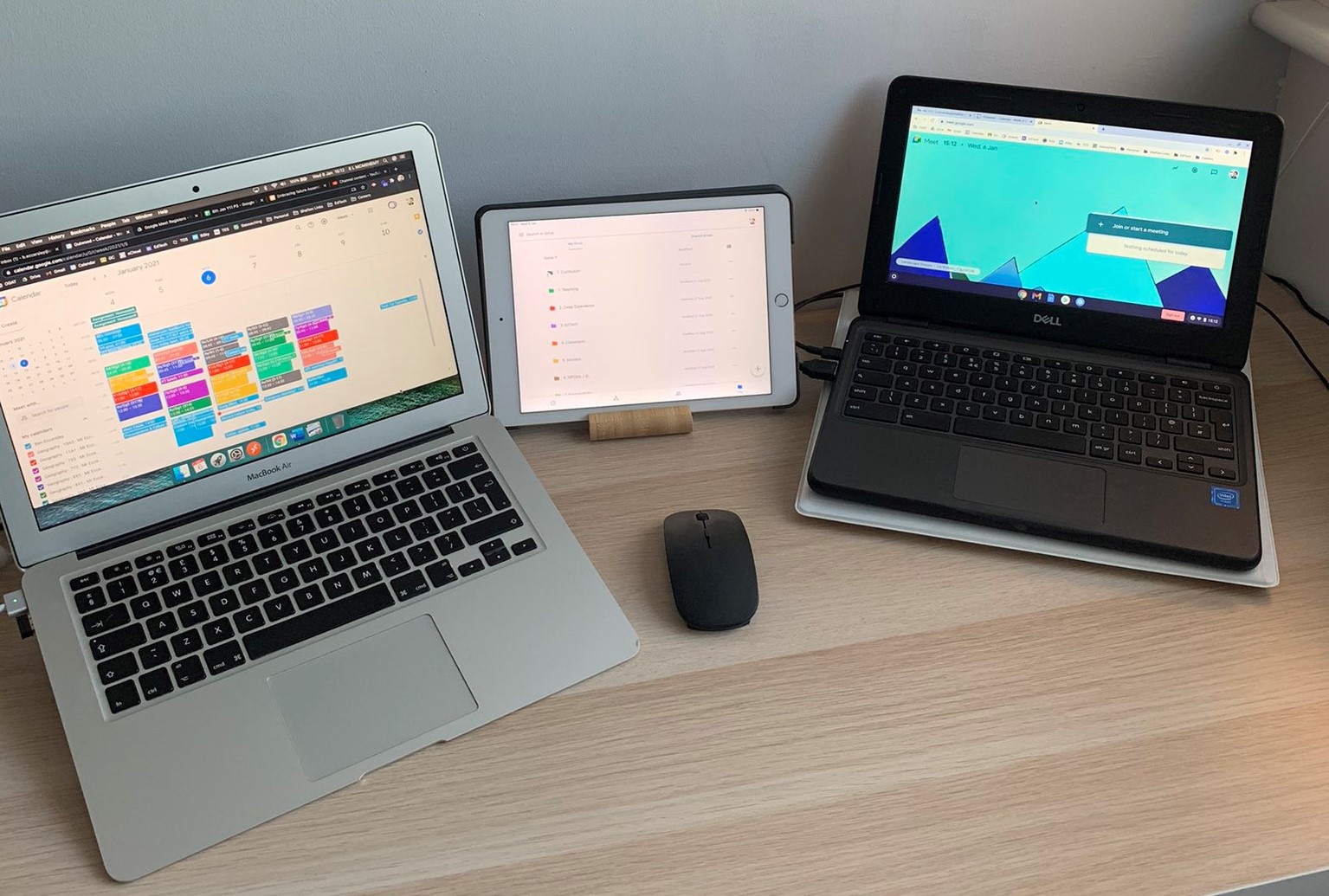 Ben Eccersley is the Associate Assistant Principal at Outwood Academy Shafton in Barnsley. In addition to his position as a school leader and geography teacher, Ben provides support for schools as an EdTech leader. Here he shares his practical advice for teachers using technology, as well as some tips for supporting families to play their part in remote education.
In May last year, I took on an EdTech leader role, as part of the EdTech Demonstrator Programme. This means that I support staff across different schools with their understanding of their online platform, coaching them on how to deploy its tools – such as Google Classroom – to deliver remote education when pupils are learning from home.
Getting to grips with the technology to make remote education work was one of the biggest challenges we faced. However, as teachers, we are quite well practised in having to change tactics in a normal classroom setting to adapt to new information or when something doesn't go to plan. Adapting to teaching online is no different – which isn't to say it's easy, far from it, but that mental shift is something we know how to do, and do well.
Communication is key
Taking part in the EdTech Demonstrator Programme means that schools or colleges can get in touch with a leader who can provide vital support. If teachers haven't had any training or the school has switched platforms, an EdTech leader like me will go and deliver training and provide them with resources to help them get their heads around the technology. I'll then check in with them after 6 weeks or so to see if they need any further support or training. This network of schools and leaders across the country means that anyone can get help, access training or ask questions for free. It's been brilliant.
It's also amazing to see how willing staff are to try new things, to put students first in what they're doing. Every email I get with a query asks what we can do to help pupils.
For children who are not seeing anyone but their family every day, having access to a webcam and seeing their friends, classmates and teachers, and familiar faces is especially good for their mental health. We also do Jamboard activities, which is an app that the kids love. It's a wall where they can add a virtual post-it note with their ideas on it so it's really good for learning collaboration. The best part of my day is seeing the kids having fun with it.
Some tips for supporting parents
Communication and empathy have been so important, both with pupils and with their parents at home, who are balancing remote learning with their own work and other family commitments. We need parents to be informed about what's going on, so I've done some tech training for them as well.
We know that periods of learning remotely can be tough on parents, especially those who are balancing working from home alongside supporting their children's education. If you're getting emails or calls from parents who are struggling, I've found offering these tips can help:
Parents are often surprised by how technologically able even young children are now. Encourage them to let their children show them what they need to be doing in class.
Praise children for the work they complete at home. Children are praised by their teachers, of course, but they also need to be praised by their parents for getting their work done.
Remind them that they're not in this alone, the school is there to support. Encourage parents to contact the school if they have any questions or worries about any aspect of their children's schooling, and that includes their access to technology.
This might be difficult for parents working full-time, but it really pays for families to work on occasional projects together. And who doesn't want to make a cardboard castle?
Visit the Get help with technology website for more information on remote education.